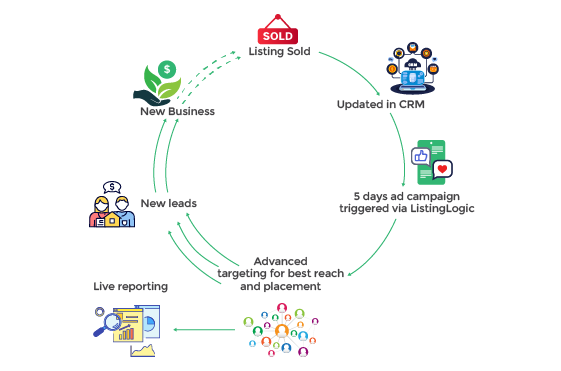 What are Auto-Sold campaigns?
Auto-Sold ads are fully automated through CRM integration. Every time a listing is marked 'sold' in your CRM, ListingLogic triggers a sold campaign for that listing featuring the agent and office details. It's like a digital letterbox drop, but targeted to an engaged audience.
Smart and automated
There is no need to separately order or manage sold ads for individual listings - with clever automation when your property sells. Get maximum ROI with advanced targeting to the right audiences with the best placement and wide reach. Find new and engaged customers.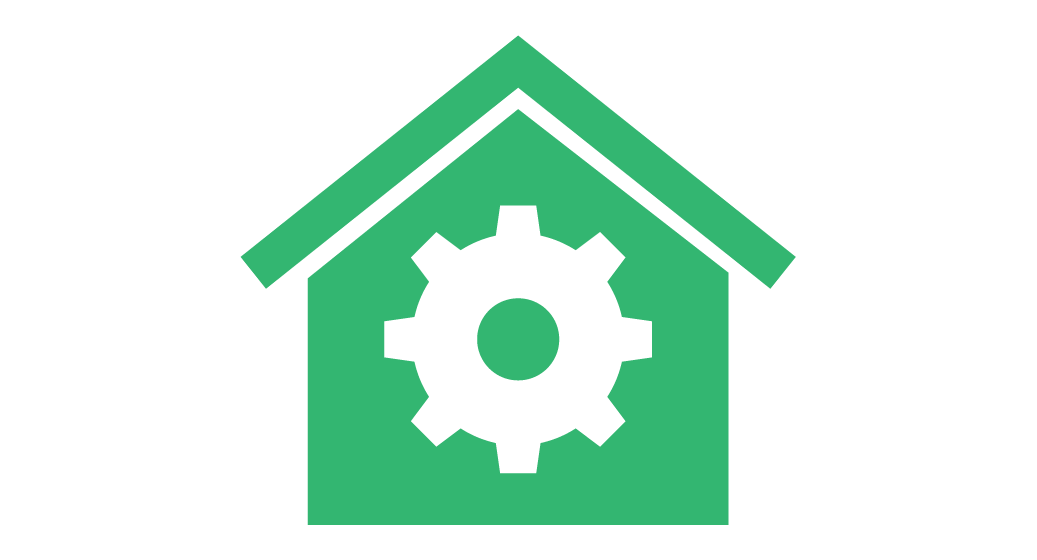 Built for you
With pre-built, best-practice templates, it's easy to define your branding style. Auto-sold campaigns work for Agents and Offices alike to continuously showcase your wins. Get access to real-time and monthly reporting on campaign performance to share with your team and your customers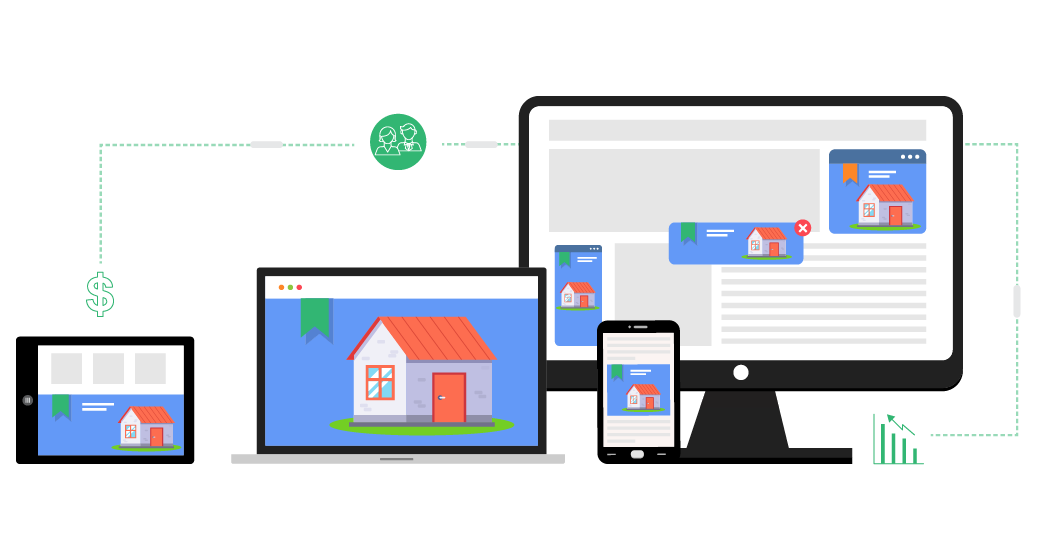 Stand out from the crowd
Book a demo to find out just how quickly and effectively our Auto-Sold campaigns can boost your business.

Listing Maximiser
Showcase your listings to a high-intent audience on the digital platforms they use. Build a custom audience for remarketing to future buyers.
Brand Maximiser
Grow awareness of your brand with potential clients using an always-on brand campaign, personalised to you and your objectives.
Dynamic Product Ads
Create a product catalogue that is personalised to the interests of your audience. Reach the right people in the right place, at the right time. Learn more
We'd love to talk about how we can work together